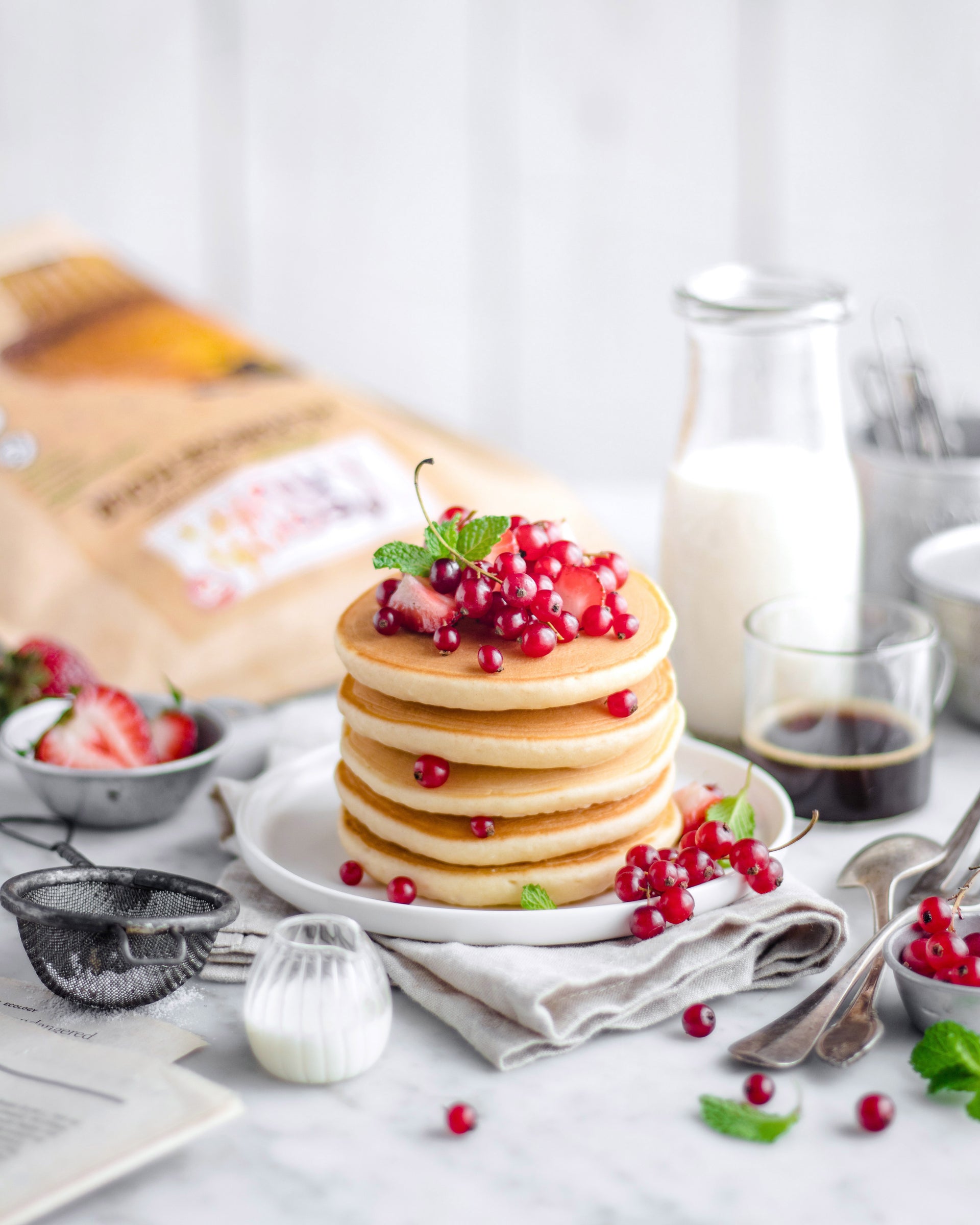 Gluten-Free Pancakes
Gluten-Free Pancakes
Recipe by: @nm_meiyee 

1 1/4 cups EarthNutri Organic Gluten-Free All Purpose Flour

2 tbsp sweetener
 
2 tsp baking powder
 
3 tbsp coconut oil 

1/2 cup water 

3/4 cup almond milk 

1/2 tsp apple cider
 
1 tsp vanilla bean extract 

3 tbsp coconut yogurt or 1 egg replacer .


Instructions
:
In a large, combine flour and baking powder.
Then add the coconut oil, milk, sweetener, vanilla, apple cider vinegar and mix well.
 Let sit for 5 minutes. 
Heat coconut oil in a pan.
Cook pancake for a couple of minutes until it starts to bubble.
Then flip and cook through for another 2-3 minutes.
Repeat until all the batter is used.
Served warm with maple syrup and strawberry & red currants.
Enjoy! .