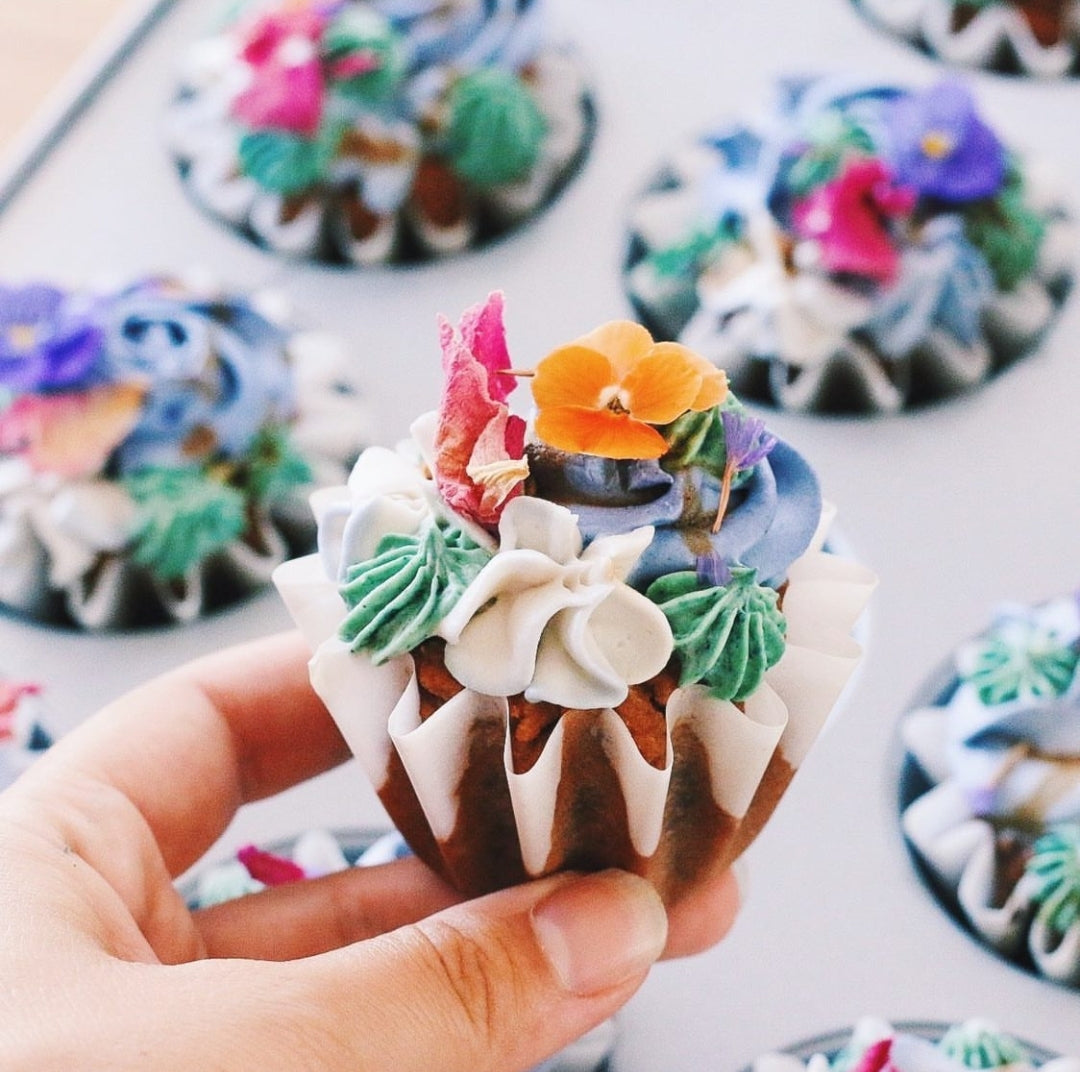 🌸Gluten-Free Lemon Cupcakes with Vanilla Coconut Whipped Cream🌸
🌸Gluten-Free Lemon Cupcakes with Vanilla Coconut Whipped Cream🌸
Recipe by @nutmegandhoneybee
Ingredients:
Lemon Cupcake Base:
2 cups gluten-free flour
@earthnutri
1/2 cup coconut flour
1 1/2 cups coconut sugar
1/2 tsp salt
1 tsp baking powder
1 tsp baking soda
1 1/2 cups oat milk
Juice of 2 lemons
3 tbsp lemon zest
1/2 cup melted coconut oil
Whipped Cream:
2 cans of fat coconut cream
1/3 cup maple sugar
2 tsp vanilla
Instructions:
Preheat the oven to 350-360 degrees Fahrenheit and line cupcake pan with cupcake liners.
Mix dry ingredients in a bowl and slowly add in wet ingredients.
Bake for 20-25 minutes.
In a mixer, whip together ingredients for frosting until fluffy.
Add natural food colors to the whip cream and pip into the cupcakes after they have chilled.
Top with edible flowers to add some color to your cupcakes.
Enjoy!