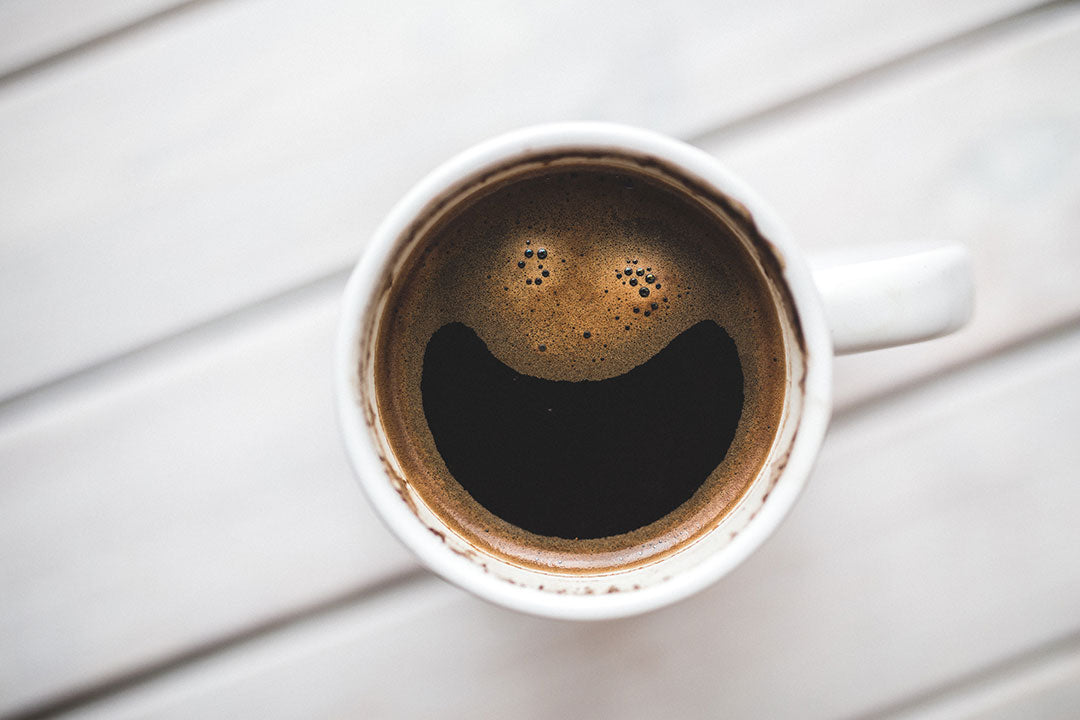 3 Reasons Why You Shouldn't Drink Bulletproof Coffee
3 Dangerous Affects of Drinking Buttered Coffee (aka Bulletproof Coffee) Regularly
Buttered Coffee, also known as Bulletproof coffee, is said to have great benefits especially when trying to lose weight. According to Bulletproof, "it's a high-performance drink that has a massive impact on your energy and cognitive function."
It allows one to feel full for long periods of time. It also gives it's drinker tons of energy that is said to last up to 5 or 6 hours. Because of these facts it's not hard to believe that people are using this "buttered coffee" as a meal replacement.
Sure, it has it's benefits. When using it drinkers do experience energy and a long lasting full-feeling. Tons of websites and social media posts mention how great it is, but is everyone just jumping on to the Bulletproof bandwagon? After some careful research we have put together a list of 3 dangers of drinking buttered coffee, aka bulletproof coffee, on a regular basis can be detrimental to your health.
1. Buttered Coffee Can Ruin Your Metabolism
Since buttered coffee reduces hunger signals, it is often used as a morning meal replacement. Doing this everyday will downregulate your metabolism. One side effect of down-regulated metabolism is the loss of hunger. So, one may think that it's doing it's job by keeping them full, but in reality it destroys metabolism in the long run giving it's drinker the opposite affect their searching for in the long run.
2. Buttered Coffee As A Meal Replacement Reduces Nutrient Intake And Can Lead To Deficiencies
As mentioned above, most buttered coffee drinkers use the lively latte as a breakfast meal replacement. The fact that it is easy, fast, convenient and seems to work makes it an easy meal choice. Plus, who doesn't love coffee in the morning?
The issue with this is that when drinking Bulletproof Coffee the drinker intakes anywhere from 400 to 800 calories from a source that has a significantly less dense in nutrients than "real food."
Subsequently, deficiencies can often lead to negative health outcomes.
3. Consuming Bulletproof Coffee Could Lead To Negative Health Outcomes
According to a scientific study of Bullet Proof Coffee, after one week a patient's total cholesterol jumped from 248 to 282, HDL from 59 to 66, LDL from 180 to 198, and triglycerides from 41 to 73. The apolipoprotein scan revealed a level of 133, which was high-risk. After ONE WEEK doctors attributed it to the bulletproof coffee intake.
There are some great health benefits of Bulletproof Coffee when done correctly. The biggest issues are when one consecutively drinks over a long period of time. 
What are your thoughts on Bulletproof Coffee, or buttered coffee? After reading this would you try it or continue to drink it?
EarthNutri is all about being transparent and offering knowledge of a healthy life. When we can we show all our research so if hesitant at all you can check the facts and make your own decision on the matter.
Please see below for scientific studies to prove our statements:
•Arnesen, Egil, Olav H. Førde, and Dag S. Thelle. "Coffee and serum cholesterol." British medical journal (Clinical research ed.) 288.6435 (1984): 1960-1960.
•Aro, Antti, et al. "Bioled coffee increases serum low density lipoprotein concentration." Metabolism 36.11 (1987): 1027-1030.
•Førde, Olav Helge, et al. "The Tromsø heart study: coffee consumption and serum lipid concentrations in men with hypercholesterolaemia: an randomised intervention study." BMJ 290.6472 (1985): 893-895.
•Park, Taesun, Kyungshin Lee, and Youngsook Um. "Dietary taurine supplementation reduces plasma and liver cholesterol and triglyceride concentrations in rats fed a high-cholesterol diet." Nutrition research 18.9 (1998): 1559-1571.
•van Dusseldorp, Marijke, et al. "Cholesterol-raising factor from boiled coffee does not pass a paper filter." Arteriosclerosis, Thrombosis, and Vascular Biology 11.3 (1991): 586-593.
•Toklu et al. "Rise in Serum Lipids After Dietary Incorporation of 'Bulletproof Coffee'." Journal of Clinical Lipidology 9.3 (2015): 462.
•Zhang, M., et al. "Beneficial effects of taurine on serum lipids in overweight or obese non-diabetic subjects." Amino acids 26.3 (2004): 267-271.