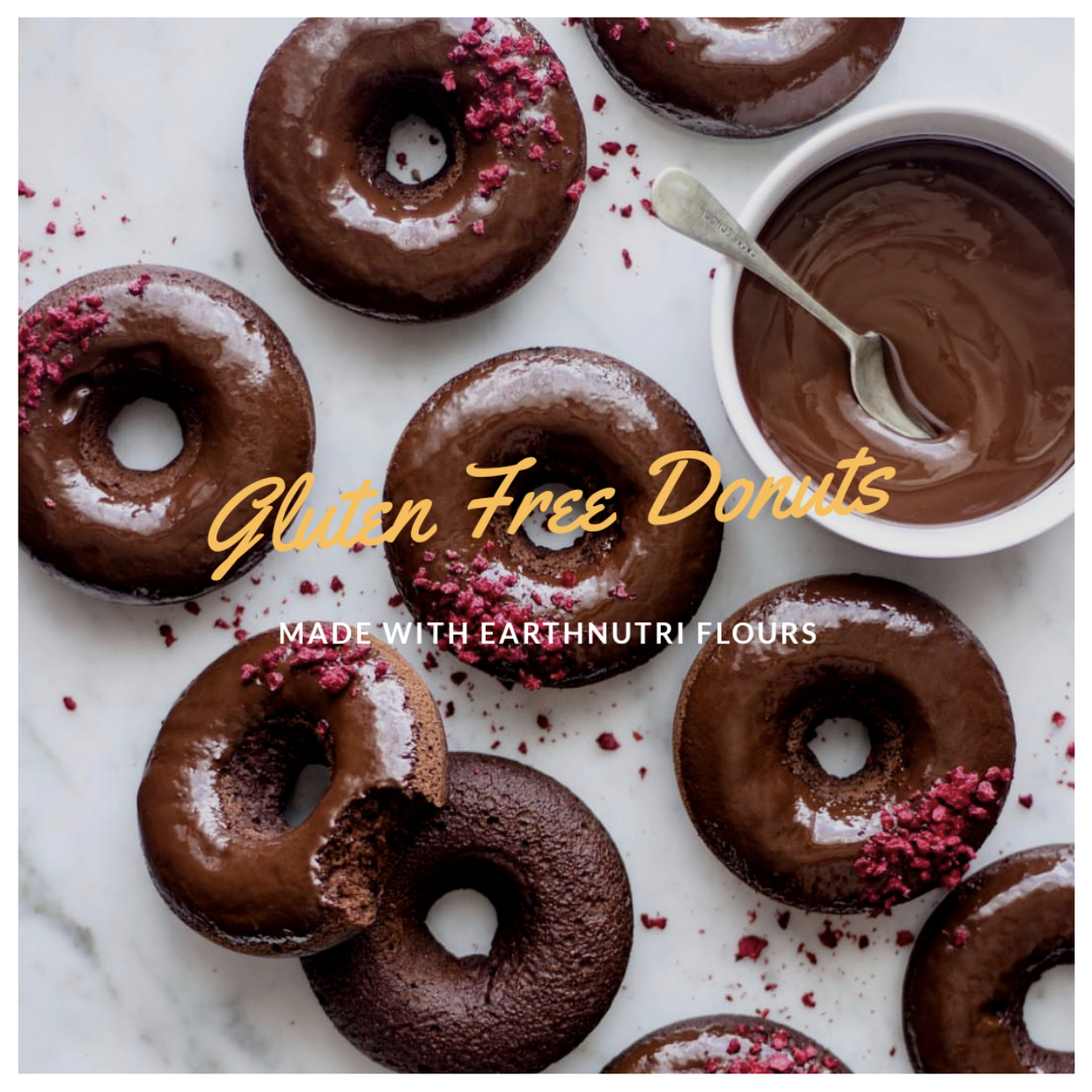 Gluten-Free Chocolate Donuts - Vegan
Gluten-Free Chocolate Donuts #vegan
Recipe by @nm_meiyee
🍩 Making this donuts is so easy with simple ingredients, requires minimal effort and you can make delicious fresh donuts in no time.
Using EarthNutri Organic Gluten Free All-Purpose Flour made with Organic Sprouted Flour ♥️
.
Recipe makes 6 good size donuts
1 cup EarthNutri Gluten-Free All Purpose Flour, sifted
1/4 cup fine cane sugar or granulated sugar
1/4 cup cocoa powder
1/2 teaspoon baking powder
1/2 teaspoon baking soda
1/4 teaspoon salt
1/2 cup plant milk
2 1/2 tbsp applesauce
1 teaspoon vanilla extract
1 1/2 tablespoon coconut oil, melted
Instructions
Preheat the oven to 356 Fahrenheit. Spray donut pan with coconut oil baking spray. 
In a medium bowl, combine the flour, cocoa powder, baking powder, baking soda and salt.
In a small bowl, whisk together the sugar, milk, coconut oil, applesauce and vanilla and whisk until smooth.

Add the wet ingredients to the dry ingredients and stir until just combined, don't overmix.
Add batter to a piping bag, and pipe it in.
Bake donuts for 12-15 minuets. Remove donuts from oven and let cool.

For the chocolate glaze:
150g sugar free dark chocolate
1 tbsp coconut oil
Prepare the chocolate glaze. Add coconut oil to melt coconut and in mix well. Wait until chocolate has cooled down a little. Dip the cooled donuts into the chocolate (double-dip if you want a thicker glaze). Enjoy!