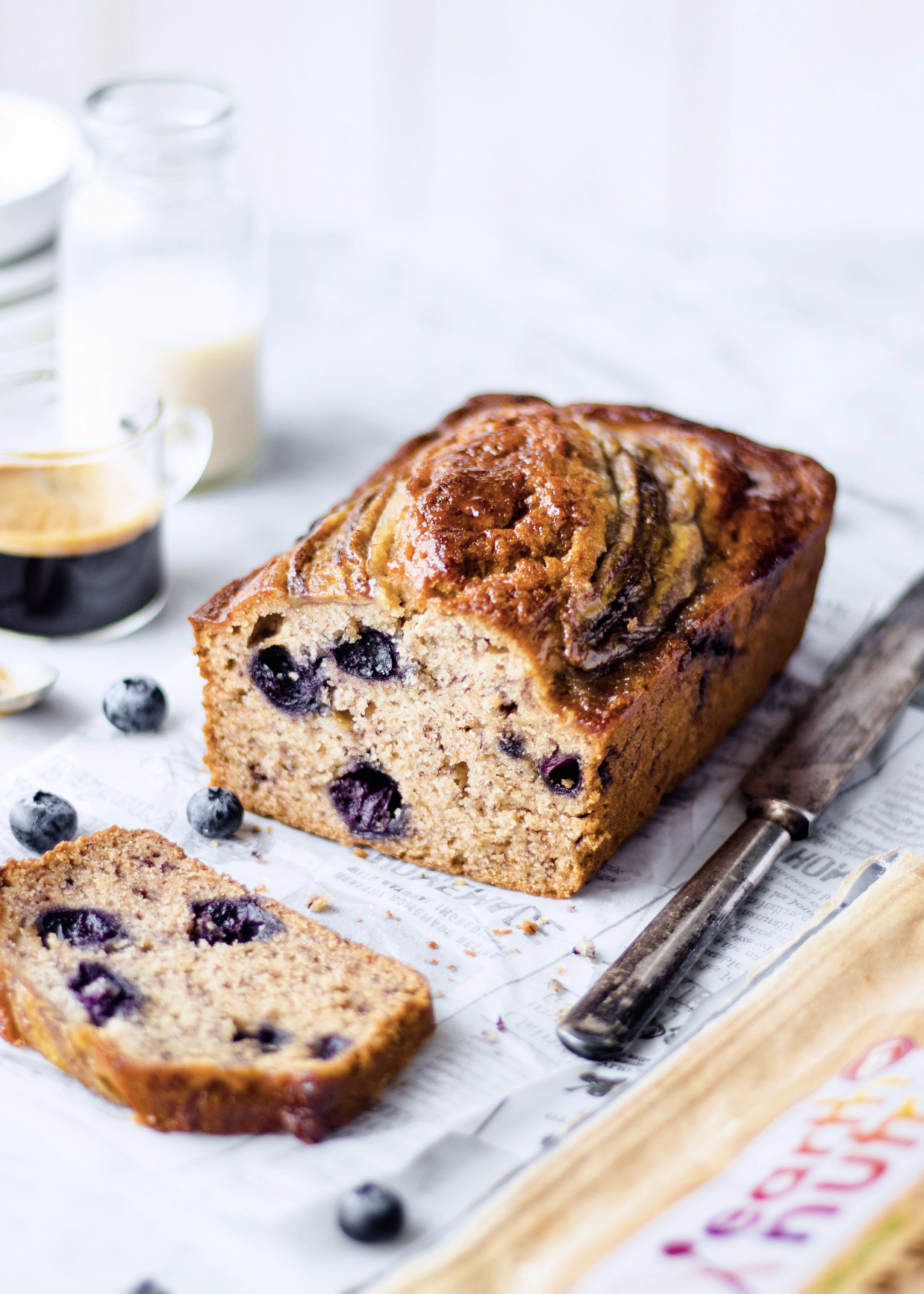 Gluten-Free Blueberry Banana Bread
Gluten-Free Blueberry Banana Bread (Vegan & Allergy Friendly)
Recipe by @nm_meiyee

This banana bread tastes just like a regular banana bread, so delicious and you can't tell it's vegan and gluten free.
I made this recipe allergy-friendly, free from dairy, gluten, eggs, nuts and soy. So everyone can enjoy! Hope you'll give it a try ☺️
Using EarthNutri Organic Gluten-Free All Purpose Flour ♥️
.

Recipe
Dry ingredients
1 3/4 cups EarthNutri Gluten-Free Flour
1 tsp baking powder
1 tsp baking soda
1/2 tsp salt
1/2 cup fine cane sugar
Wet ingredients
220g ripe bananas
1/3 cup coconut oil
1 tsp vanilla extract
1 tsp apple cider vinegar
3/4 cup water
1 cup fresh blueberries
Instructions
Preheat oven to 356 Fahrenheit. Prepare a loaf pan. Set aside

In a medium bowl, whisk together flour, baking soda, baking powder, salt and set aside.

In a large bowl, combine sugar, oil, banana, vanilla extract, apple cider vinegar and water. Mix flour mixture to wet mixture and use a fork to combine. Gently fold in blueberries, using spatula.

Pour the batter in the prepared pan. Bake for about 1 hour. Check the doneness by inserting a toothpick in the center of the bread as well as inserting it along the sides of the bread. The toothpick should come out clean when inserted in the center.

Cool the blueberry banana bread in the pan on a rack for 1 hour before releasing it from the pan.