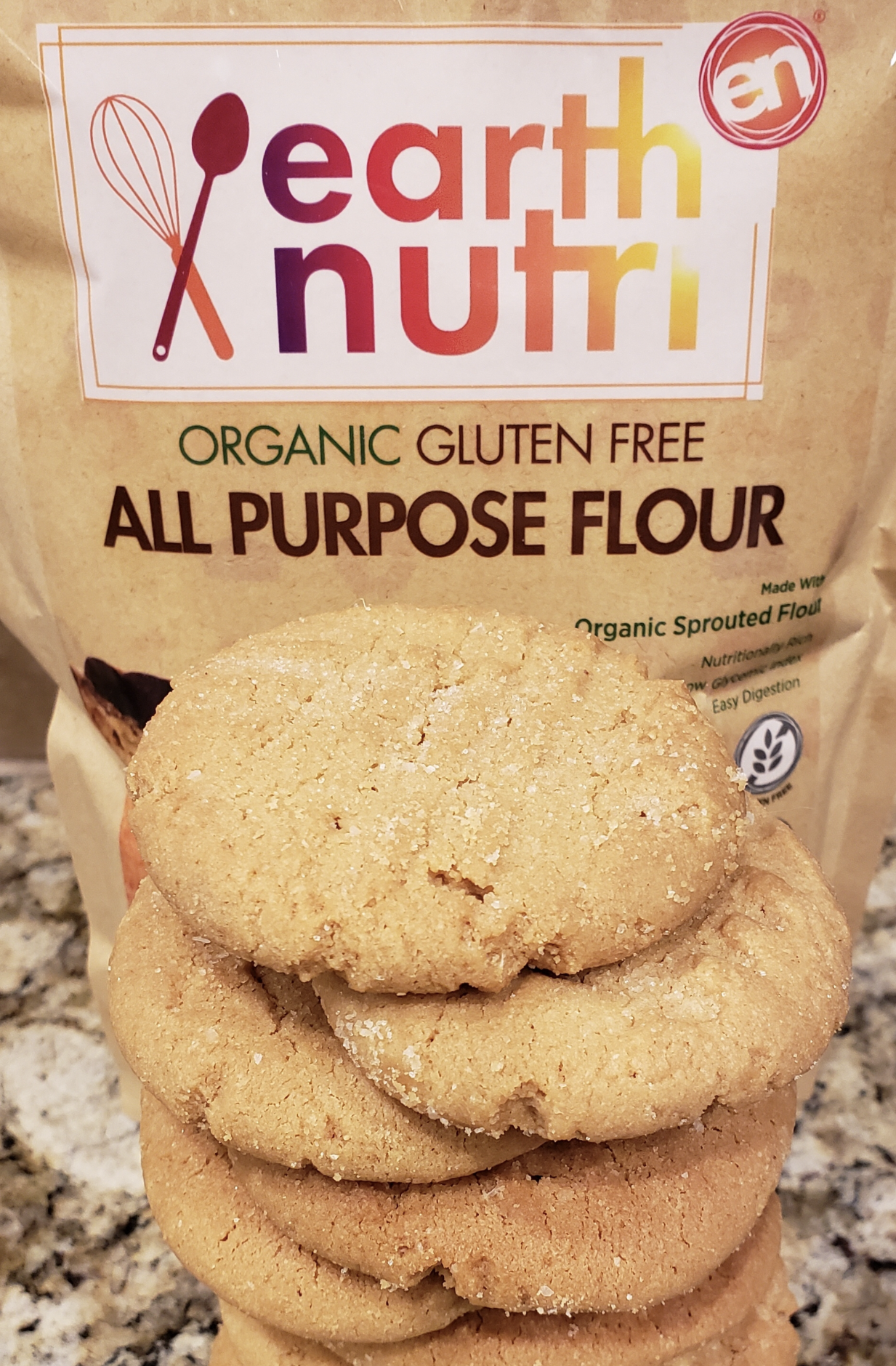 Gluten-Free Peanut Butter Cookies
Make the Best Gluten Free Peanut Butter Sugar Cookie made with EN EarthNutri Organic Gluten-Free All Purpose Flour. EN flour is gluten free, nut free, Non-GMO, vegan, and certified organic.
The recipe for these delicious Gluten-Free Peanut Butter Cookies is:
16 ounces peanut butter.
1 cup butter.
Cream those together.
Add 4 tsp vanilla extract.
3 cups Gluten-Free Flour.
2 eggs.
2 tsp baking soda.
1/2 tsp of salt.
Smash them with a fork and spring with salt and sugar
Bake in oven at 350 degrees for about 12 minutes.
Then Enjoy!