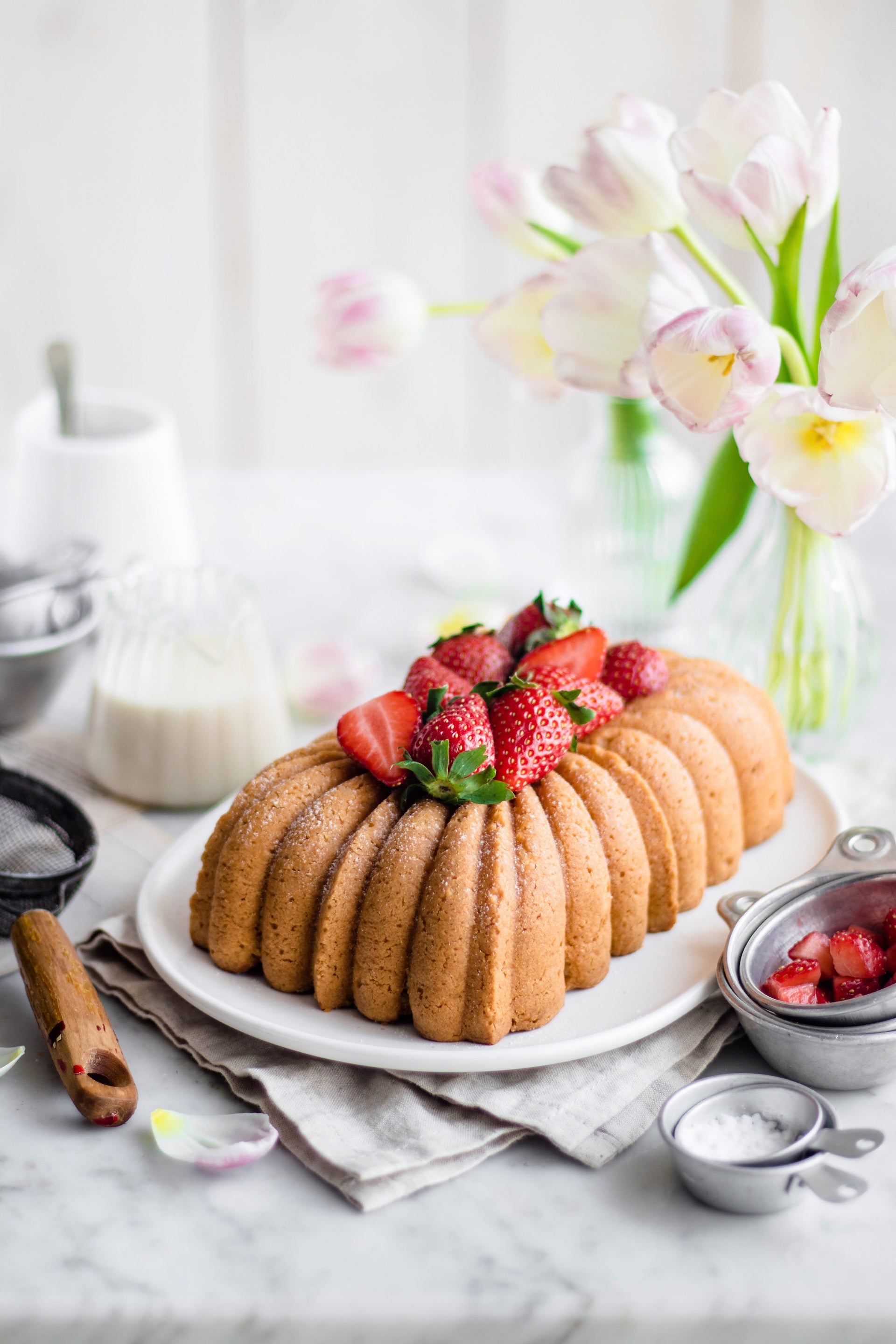 Gluten-Free Vanilla Loaf Cake with Strawberry 🍓
Gluten-Free Vanilla Loaf Cake with Strawberry 🍓
Recipe by @nm_meiyee
Recipe
Dry ingredients
2 3/4 cups
EarthNutri Organic Gluten-Free All Purpose Flour
1 cup sugar of choice
2 tsp baking powder
1 tsp fine salt
Wet ingredients
1 1/2 cups dairy free butter softened
1 1/2 cups milk of choice, room temperature
1/2 cup dairy free yogurt, room temperature
1/2 tbsp vanilla bean extract .
Preheat oven to 350F. Greased the loaf pan (I used a loaf pan from @nordicwareusa ) and set aside.
In a mixing bowl, sift flour. sugar, baking powder, salt and mix well.
.
In a separate bowl combine butter, yogurt, milk, vanilla. Add wet ingredients into dry and mix until smooth. Pour batter into a greased pan.
Bake for 55 minutes to 1 hour or until a butter knife through the center and comes out clean.
Let the cake cool for about 10-15 minutes in the pan, then turn the cake out onto a plate.