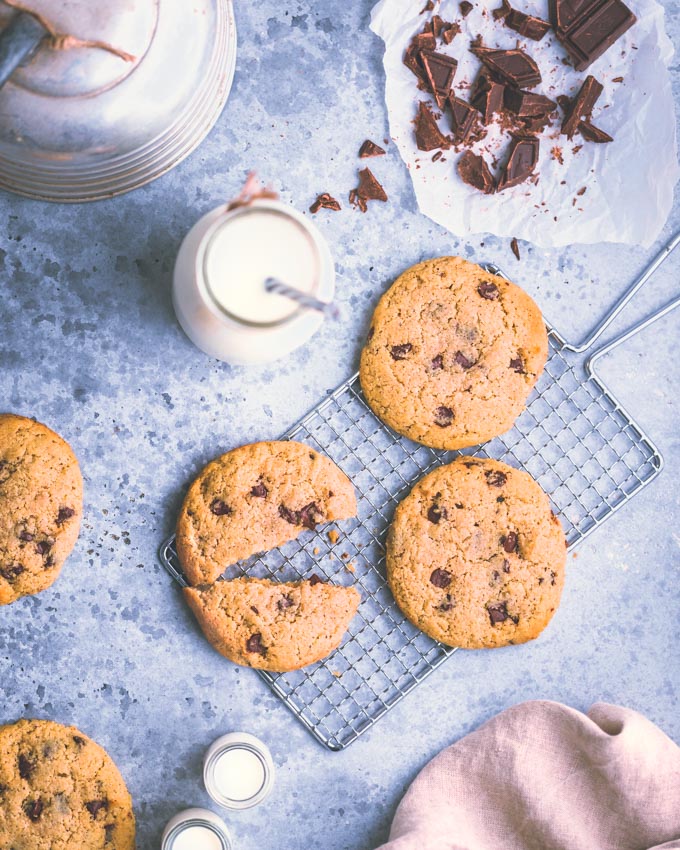 Chocolate Chip Protein Cookies
Chocolate Chip Protein Cookies
by @onecleverchef Gabriel
😱🍪😎 These taste like those traditional buttery chocolate chip cookies everybody has grown up with, except that they are flourless, sugar-free, low carb, and keto!

I used EarthNutri Vanilla Whey Protein Powder 💪🏋️‍♂️💯
.
🛒💰 Use Code CleverChef20 for 20% off your purchase on @earthnutri products!
.
Recipe below for your convenience ⬇️⬇️
.
1 3/4 cup almond flour
1/2 cup EarthNutri Vanilla Whey Protein Powder
2 large eggs
3/4 cup butter
1/2 cup erythritol
1 tsp espresso powder
1/3 cup sugar-free chocolate chips
1 tsp baking powder
1/2 tsp xantham gum

METHOD

Preheat oven 350F.

Line cookie sheet W parchment paper.

OPTIONAL: Sift 1 3/4 cup almond flour and 1/2 cup protein powder into a large mixing bowl. Add 1 tsp baking powder and 1/2 tsp xantham gum, stir well.
Melt 3/4 cup butter. Pour the butter in a mixing bowl and stir in 1/2 cup erythritol +1 tsp espresso powder.

Stir in the 2 eggs, one at a time. Mix until very smooth.

Pour the dry ingredients into the mixture while constantly mixing. Mix until almost combined.

Fold in the chocolate chips, stir.

Scoop the dough on the baking sheet. Slightly flatten each cookie, 3/4 inch thick.

Bake 10-12 minutes.