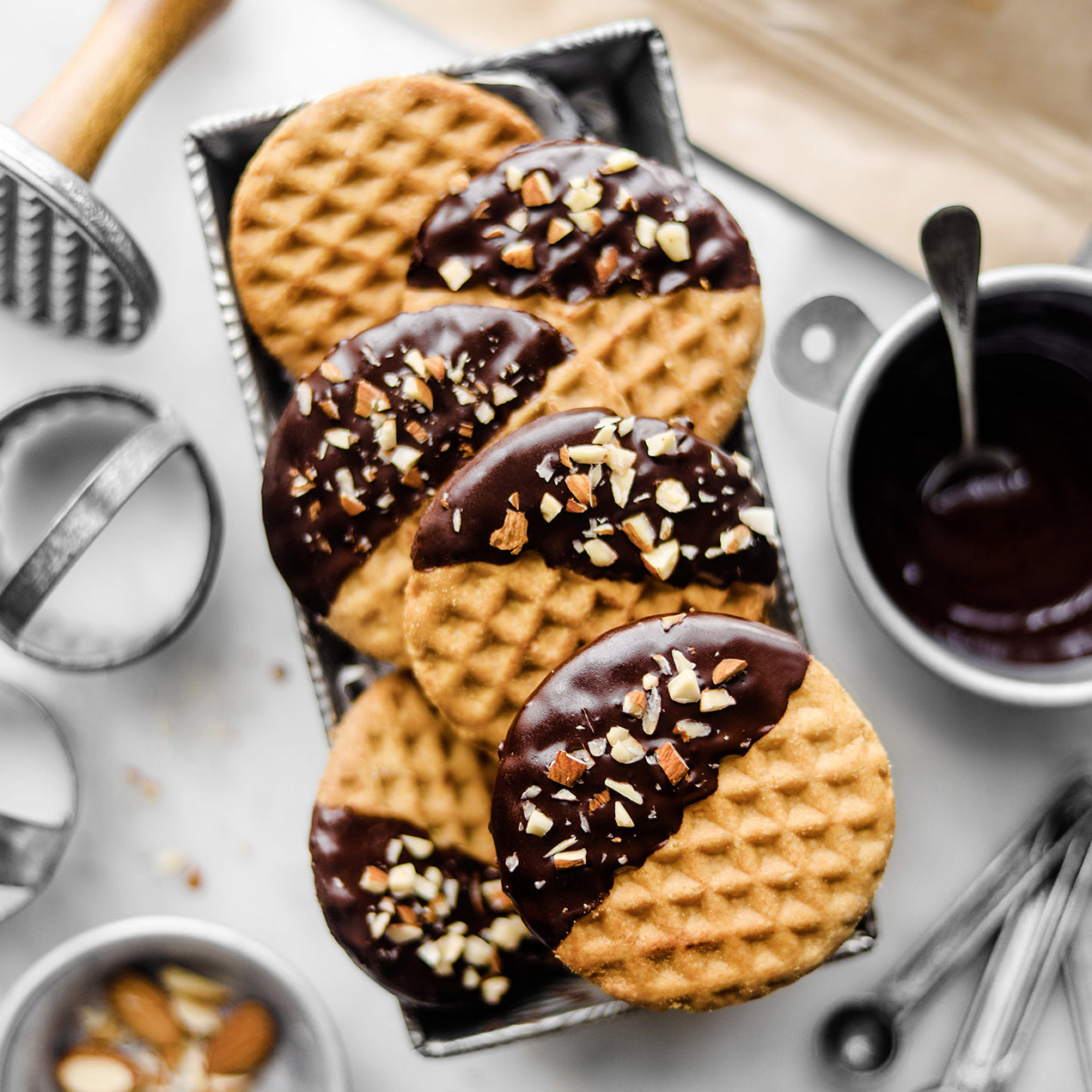 Peanut Butter Almond Cookies - Gluten Free
Peanut Butter Almond Cookies - Gluten Free
Recipe by @nm_meiyee

Ingredients: (recipe makes 6)

1/2 cup organic gluten free all purpose flour @earthnutri

1/3 cup almond flour

1/4 cup creamy peanut butter, sugar free

2 tbsp coconut oil

2 tbsp maple syrup

1 tsp vanilla bean extract

1/2 tsp baking soda

1/4 tsp sea salt

100g dairy free dark chocolate, melted

1/4 cup almonds, chopped 



Directions:
Preheat oven to 350-360 Fahrenheit.

In a large bowl combine flour, almond flour, baking soda, get it a good mix.
Add in peanut butter, coconut oil, maple syrup, vanilla, salt and mix until well combined.


Divide the dough into 6 pieces.
Roll dough into balls.
Place on a cookie sheet and use the cookie stamp to press the dough.
Bake for 10-12 minutes or until golden brown.
Allow cookies to cool completely.
Dip the cookies in chocolate glaze about halfway, let excess drip off, and place back on parchment-lined pan.
Top with chopped almonds.
Refrigerate for 5 minuets until set. Enjoy!