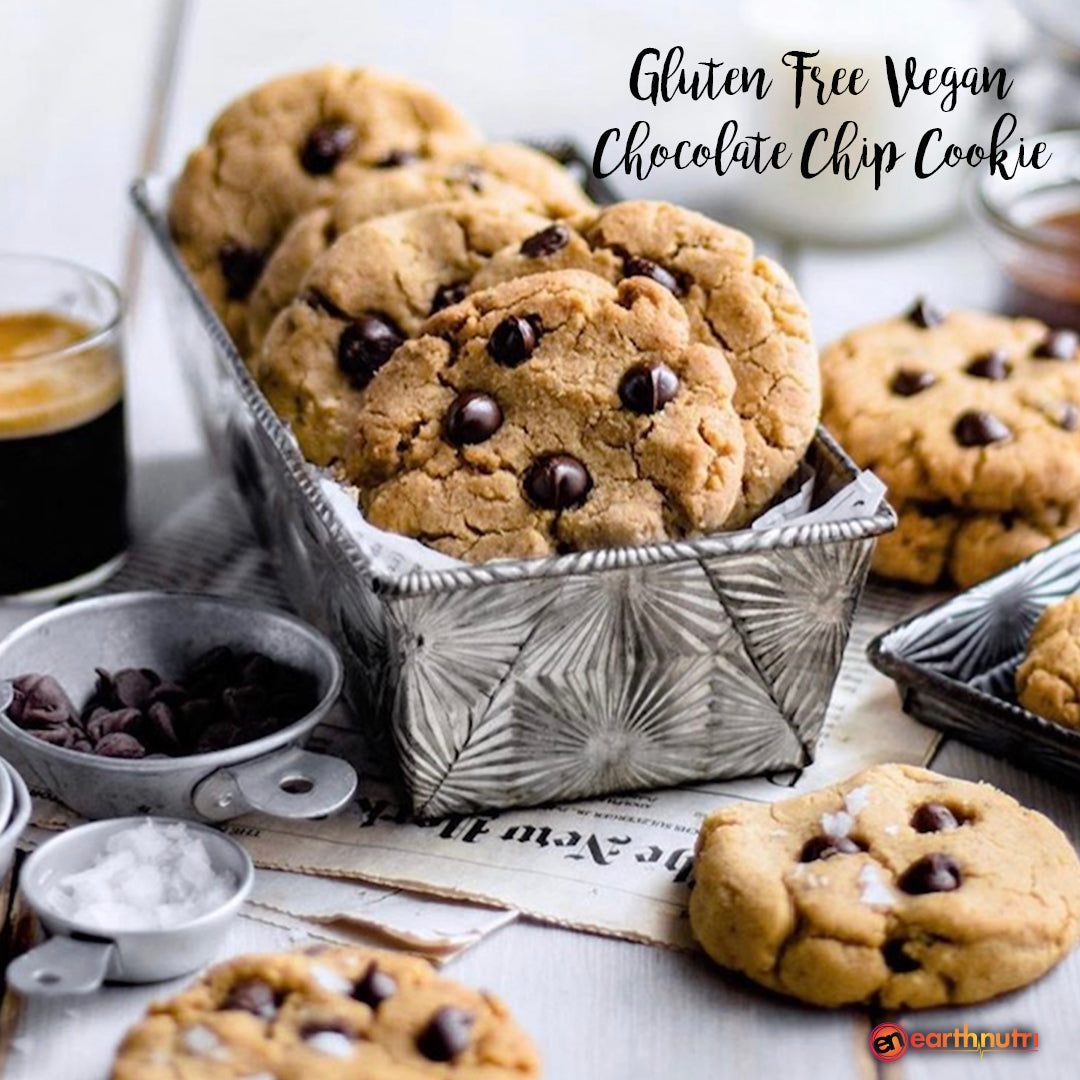 Gluten Free Vegan Chocolate Chip Cookie
Gluten Free Vegan Chocolate Chip Cookie
Recipe by @nm_meiyee
Vegan & Gluten-free chocolate chip cookies.
These chocolate chip cookies are everything a chocolate chip cookie should be. Chewy, gooey centers and crispy edges! The recipe is so easy. It takes less than 20 minutes to make. It's the best vegan and gluten-free chocolate chip cookies that will blow your mind! Hope you'll give this a try ☺️
Recipe
1 1/4 cups EarthNutri Gluten Free All Purpose Flour
1/4 cup almond meal
1 tsp baking soda
1/4 tsp salt
110g dairy free butter
2 tbsp almond butter
1/2 cup coconut sugar
1/4 cup cane sugar
1 tsp vanilla bean extract
1 cup dairy free chocolate chips


Instructions
Preheat oven to 345F. In a bowl, combine the flour, almond meal, baking soda and salt. Set aside.
In the bowl of a stand mixer, beat the butter, almond butter, coconut sugar, cane sugar and until combined. Add the vanilla  Gradually beat in the flour mixture. Stir in the chocolate chips.

Roll cookie dough into balls and place onto a parchment lined baking tray. Aim for around 12 cookies from your batch. 

Bake for 12 minutes in the preheated oven. Allow cookies to cool for 2 minutes on the cookie sheet before removing to wire racks to cool completely.