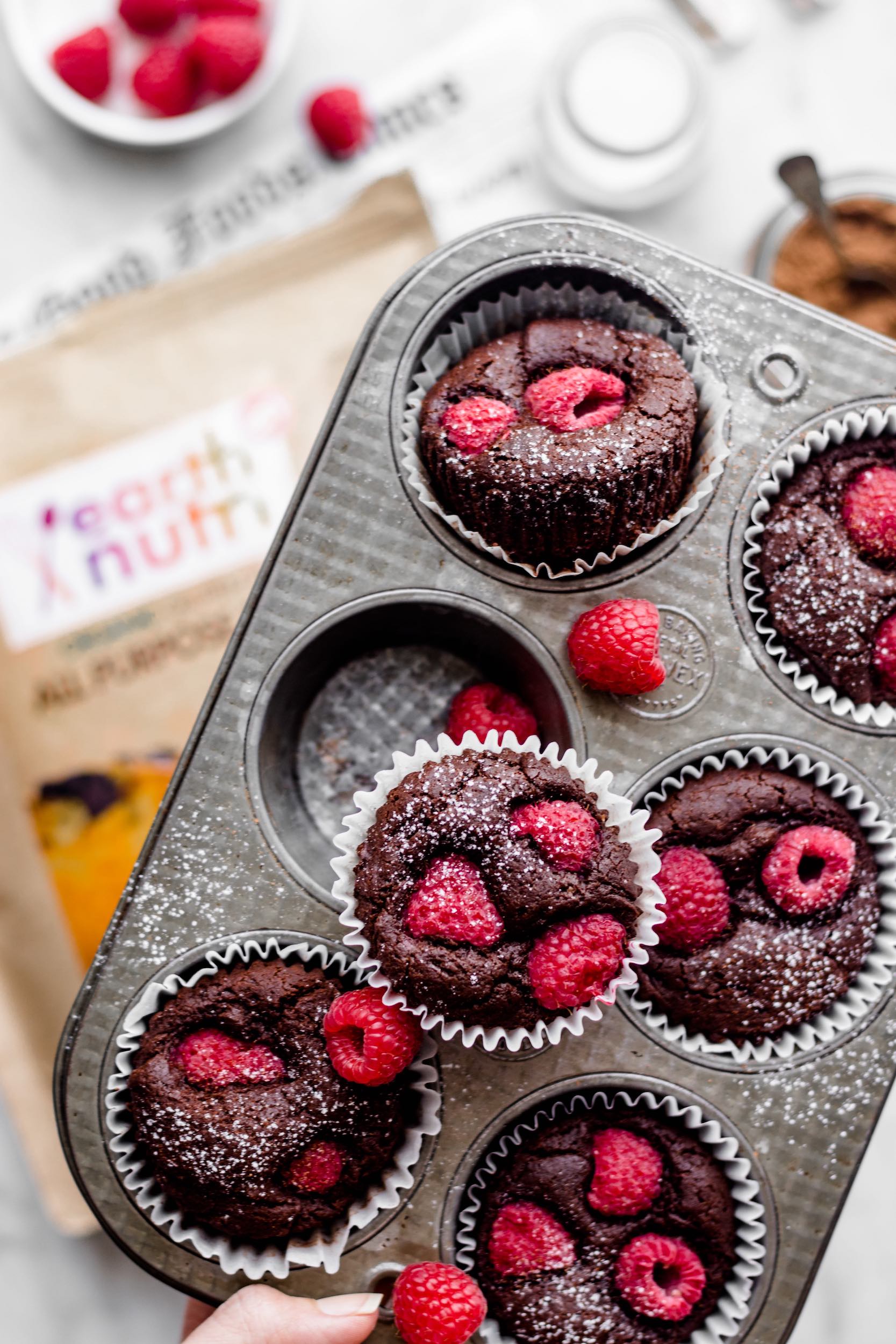 Gluten-Free Raspberry Muffins
Gluten Free Raspberry Muffins

Recipe by @nm_meiyee


Recipe makes 8 muffins


1 1/2 cups EarthNutri Gluten-Free All Purpose Flour


3/4 cup unsweetened cocoa powder


3/4 cup coconut sugar


1/3 cup brown sugar


1/2 teaspoon salt


1/2 teaspoon baking soda


1/3 cup coconut oil


1/3 cup non dairy yogurt


3 tbsp almond milk


1 teaspoon pure vanilla extract
1 cup raspberries
.




Preheat the oven to 338 Fahrenheit. Prepare muffins pan with liners, set aside. 
In a large bowl, sift dry ingredients and whisk to combine. Add in milk, yogurt, vanilla, coconut oil. And mix until well combined. Divide batter evenly between 8 cupcake lines in a muffin pan. Bake for 20 mins until toothpick comes out clean. .
.




Add 3/4 cup of fresh raspberries and gently stir. Pour mixture into prepared muffins pan. Sprinkle the remaining raspberries on top and push them into the batter. .
For for 15 to 18 minutes or until toothpick inserted into the middle of a muffin comes out clean. Place on wire rack to cool for 10 minutes, then remove muffins from tin and transfer to wire rack to cool completely. Enjoy!